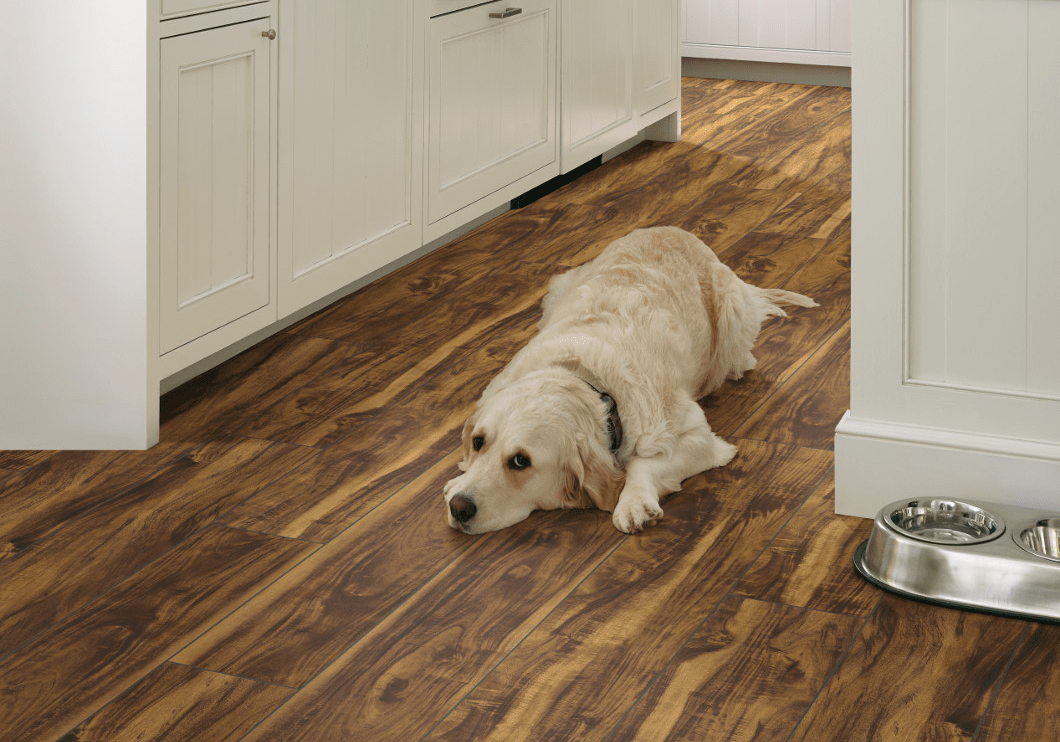 Quality Luxury Vinyl Flooring For New Homes
When it comes to fashionable, stylish, but durable flooring, there are few that compare to luxury vinyl. Available in both luxury vinyl plank and luxury vinyl tile, there is an option that will complement any home design. Luxury vinyl plank is designed to mimic the natural tones and textures of hardwood, while luxury vinyl tile is made to mimic the look of tile or stone floors. But luxury vinyl is more affordable, easier to install, and is softer underfoot than wood or tile and stone. Luxury vinyl is beautiful enough to be installed throughout the entire home, but it is highly sought after in bathrooms, kitchens, and laundry rooms, because it can withstand moisture.
At The L&L Company, we carry top quality luxury vinyl flooring from today's most trusted manufacturers so we can provide you the latest styles and the latest technological advancements. Homeowners will love the combination of beautiful and durable flooring throughout their home.
We are the preferred luxury vinyl flooring provider for builders in the Mid-Atlantic, and we look forward to working with you to create the perfect space.
Why choose luxury vinyl flooring?
Luxury vinyl flooring is available in a wide selection of styles, colors, designs, and patterns that will complement any home. With so many options, it will be easy to find one perfect for the space you're creating. Since luxury vinyl flooring can handle rooms prone to moisture, it can be installed in any room of the home, including the basement.

Luxury vinyl flooring is a gorgeous addition to any home. Luxury vinyl is kid-friendly and pet-friendly, and can handle areas of high foot traffic.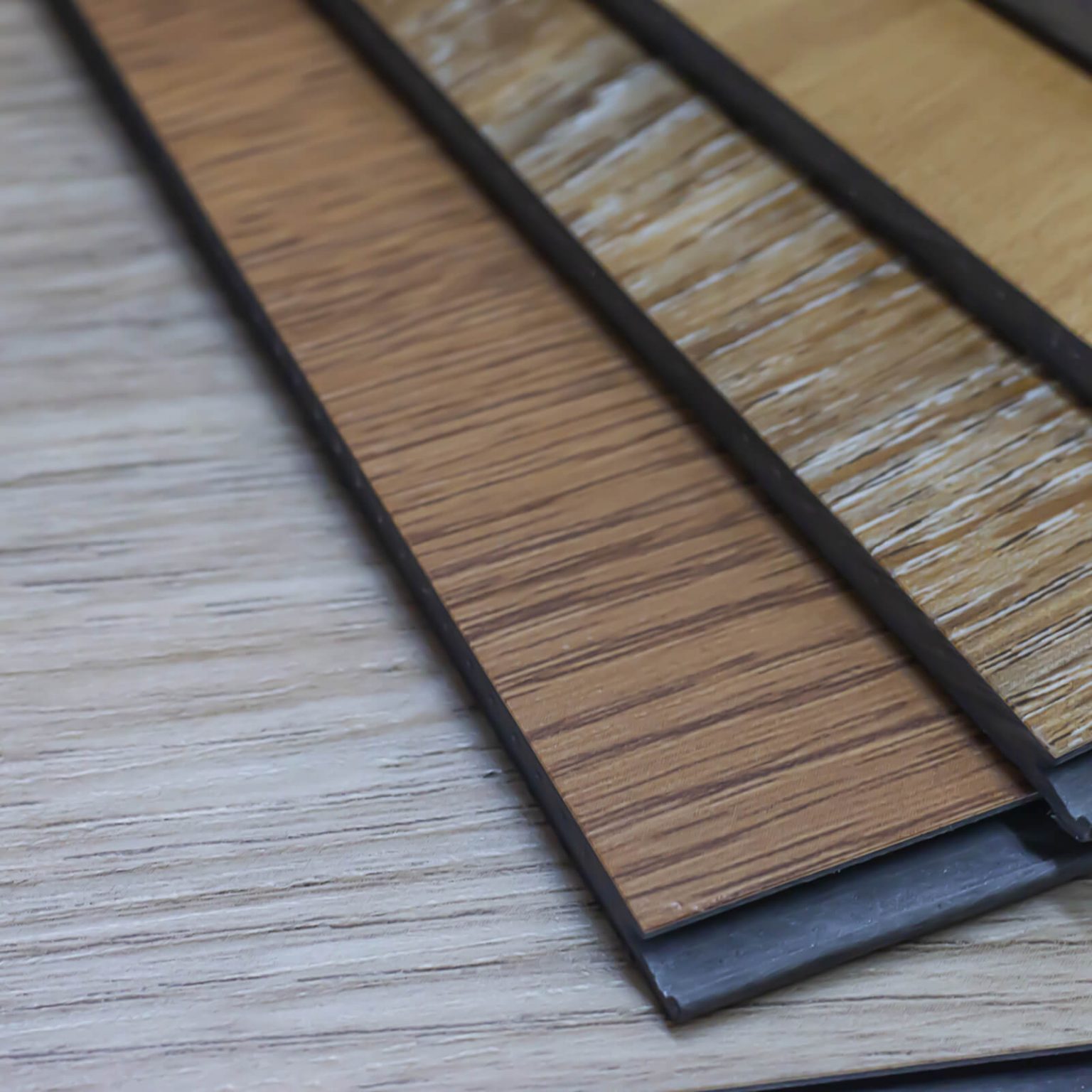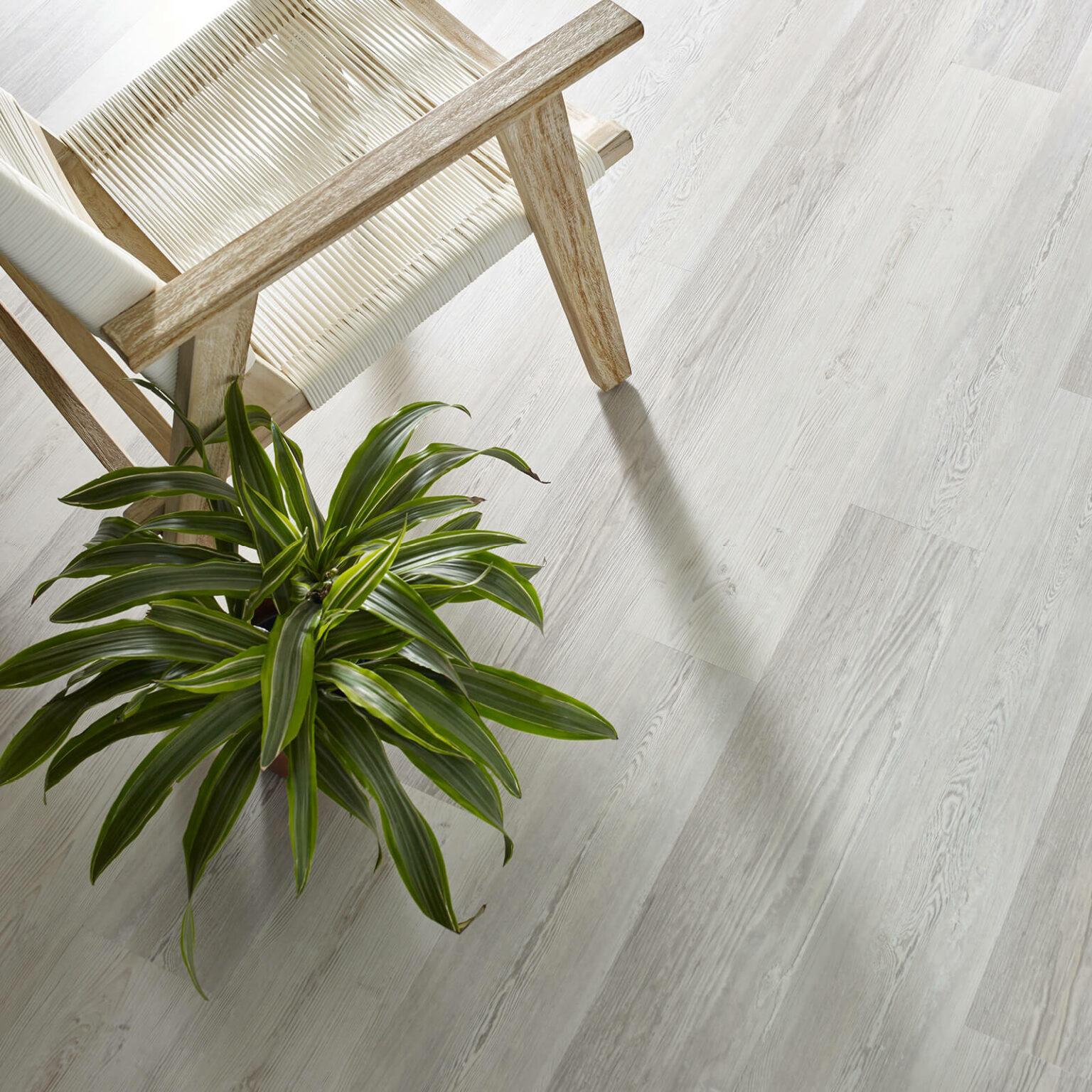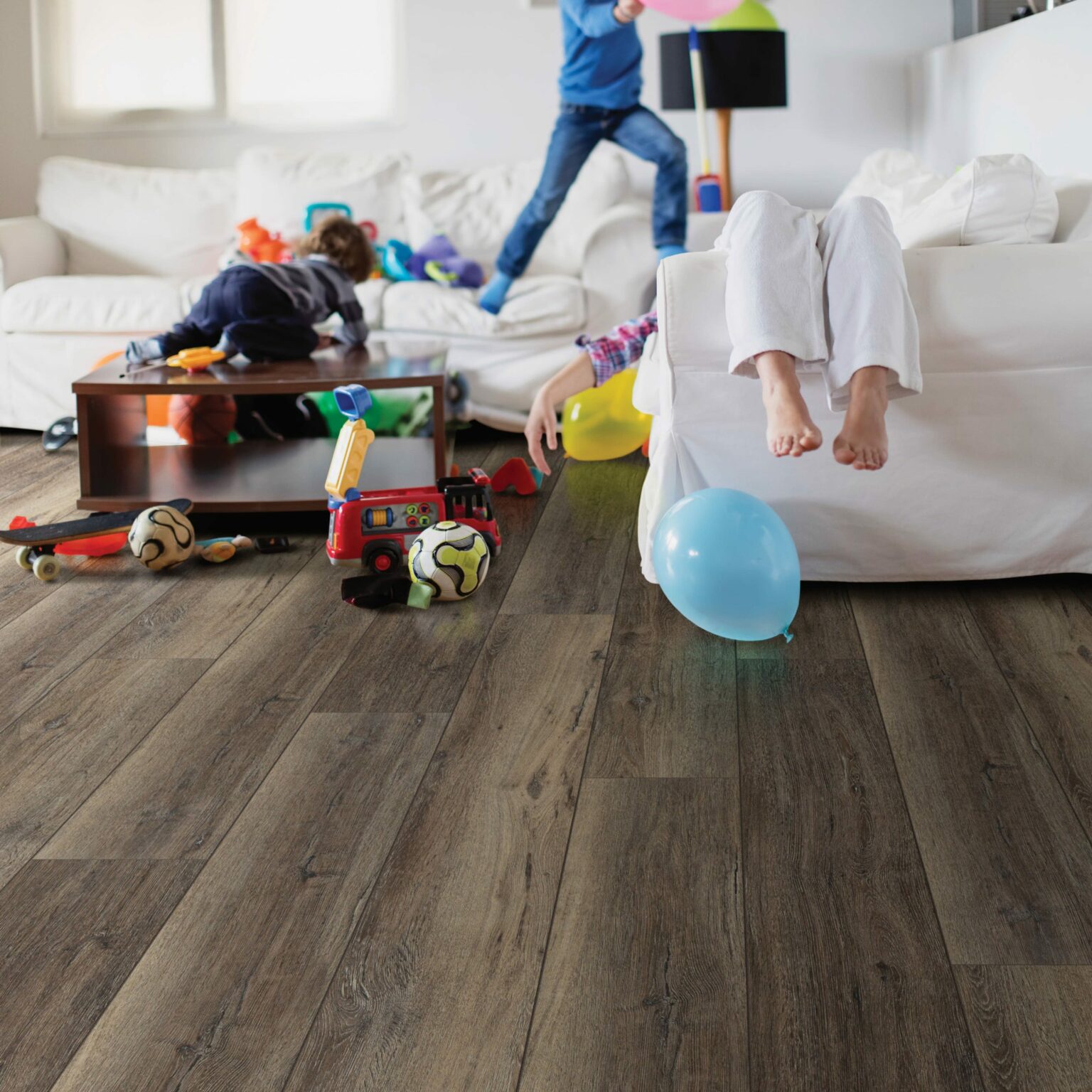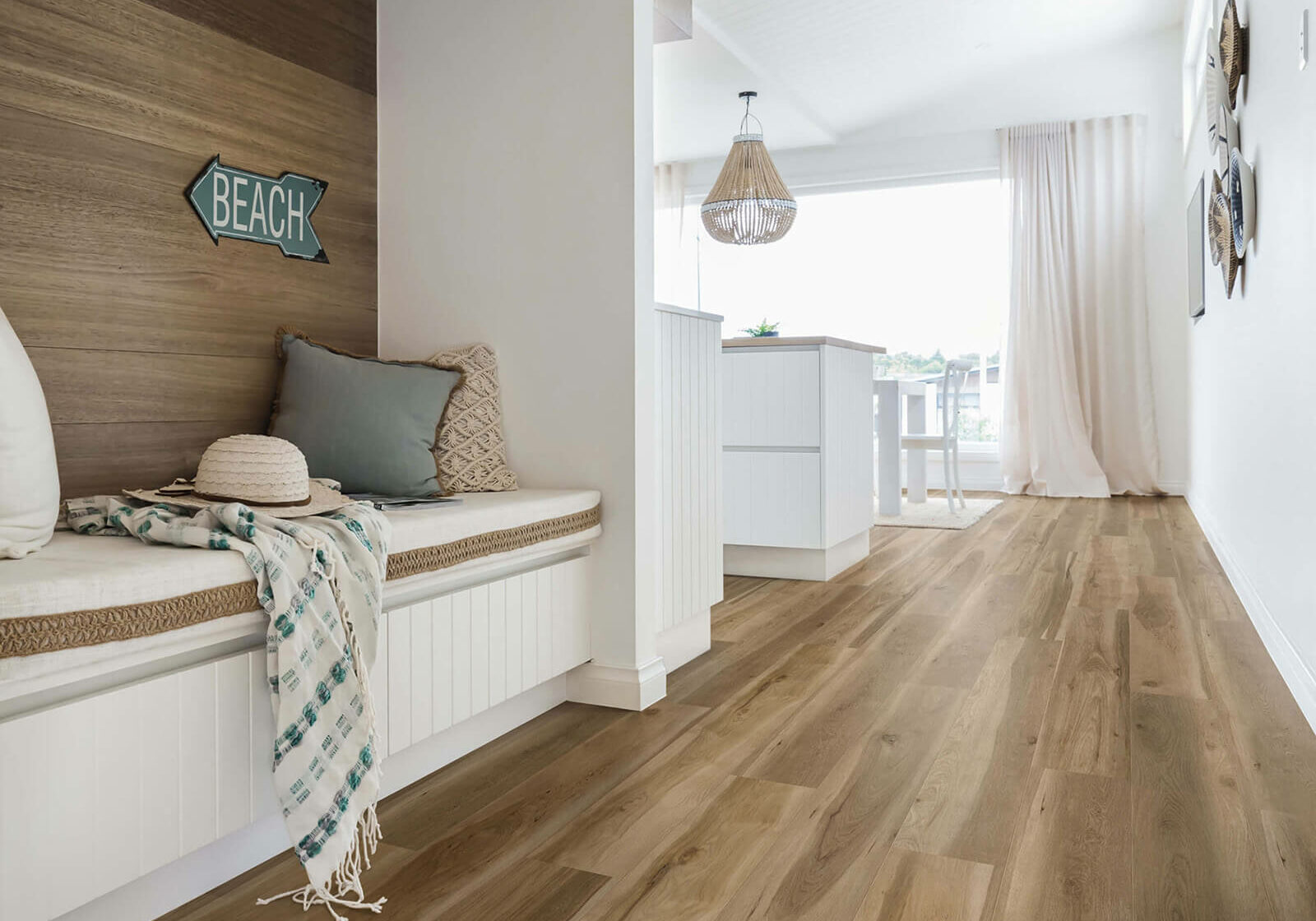 Need Inspiration?
Take a look at our luxury vinyl flooring inspiration gallery! View trends and ideas perfect for your homes.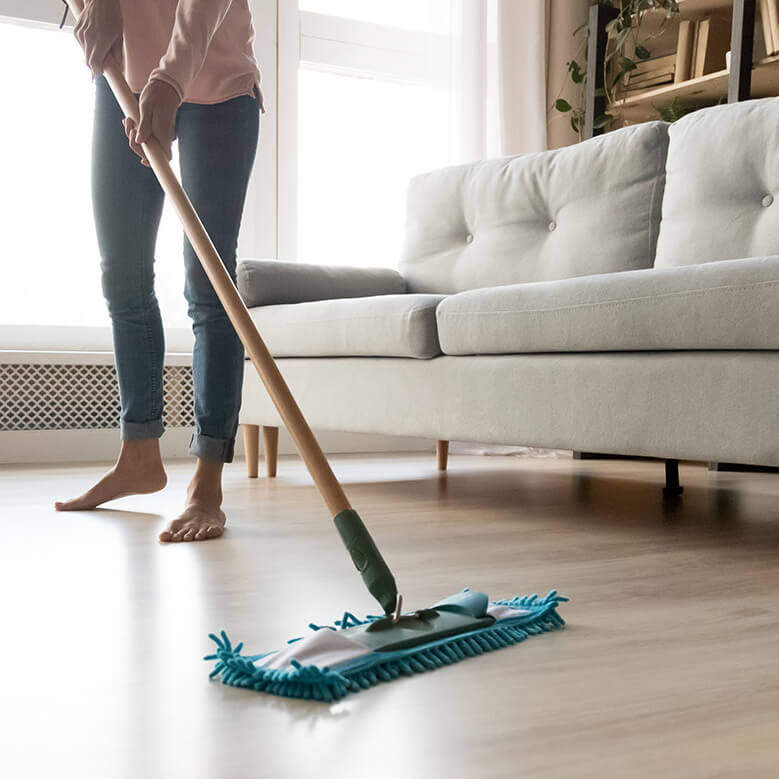 Luxury Vinyl Care & Maintenance
Learn how to care for luxury vinyl flooring with our guide.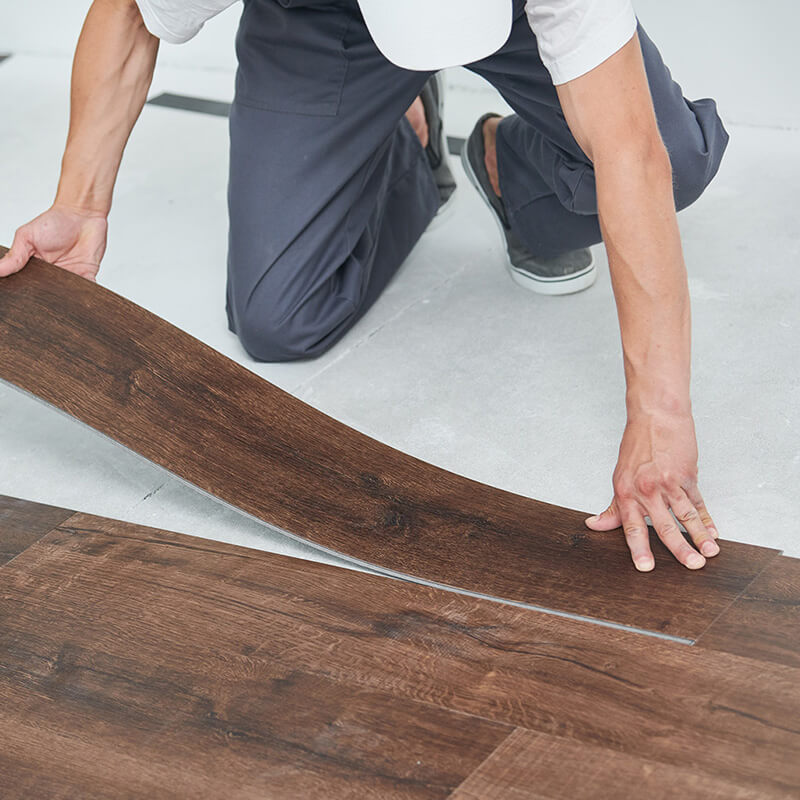 Luxury Vinyl Installation
Trust our experts to install your luxury vinyl flooring so that it is perfect from day one.
Learn More About Luxury Vinyl
Luxury Vinyl Tile | What to know before you buy
these floors should not be installed over existing resilient floors
when using radiant heat flooring, the substrate should not exceed 85°F
if not installed properly, the floors can look unsightly and not wear properly
these floors can scratch and indentations can be made
it is recommended that these floors not be exposed to too much sunlight
drapes and window coverings are recommended during peak sunlight hours
hot items like cigarettes and matches can burn the floors
Luxury vinyl flooring is a layered product construction. The base layer is made primarily of PVC vinyl, which offers flexibility as well as dimensional stability. The decorative PVC film is laid on top of the base layer. The wearlayer is typically a clear vinyl wearlayer and may or may not include a urethane coating that provides superior protection from everyday wear and tear.
There are many advantages to using Luxury Vinyl Tile products. They include the following:
softer and quieter underfoot
easy to clean and maintain
available in a wide variety of styles, colors and sizes
commercial and residential use
realistic wood, tile and stone looks
some tiles have the option of grouting for even more realism
easier installation than ceramic or stone
able to replace an individual tile or plank
Clearly, Luxury Vinyl is a flooring product category that offers something for everyone!
Luxury vinyl tile comes in a variety of styles, shapes and colors. The different types of styles include:
planks
tiles
wood looks
decorative borders
geometrics
tile and stone looks
grout option or no grout option
overall patterns
An advantage to Luxury Vinyl Flooring is the ability to install modular patterns. Different tiles can be combined, different planks can be combined as well as tiles and planks can be combined.
Acclimation : The adaptation of the laminate floor to its installation environment.
Adhesive : a substance that bonds the floor to the subfloor.
Dye lot : Each time a production of material is run, different dye or color lots are created. Each manufacturing production process cannot re-create the exact same color lot or dye lot each time.
Modular patterns : Modular patterns are patterns that use different size pieces to create a new overall pattern
Plank : boards widths that are 3" in width or greater.
Resilient : These floors have some "give" or elasticity when you walk across them. This category includes linoleum, cork, rubber and specialty resilient.
Seam The line or area where two tiles or planks meet together
Roller : Heavy tool used after installing vinyl sheet or vinyl tile to press the flooring into the adhesive and to help to remove any entrapped air.
Subflooring : A rough floor on top of which the vinyl flooring is applied.
Substrate : The surface on which the vinyl flooring will be laid. If installing over a wood substrate, an underlayment will generally be necessary. A concrete substrate will not require an underlayment but will require some floor preparation.
Vinyl : Made from a mixture of polyvinyl chloride and plasticizer, it is usually flexible and non-porous. Pigments are added for color.
Wearlayer : A layer of material applied to the top surface of vinyl flooring. The thickness of the wearlayer varies with each vinyl product collection, or series, and is generally measured in mils. The thickness of a mil is about the same as a page in a phone book. Premium wearlayers offer superior resistance to stains, scuffs and scratches. How long a vinyl floor will look new and fresh is based on the wearlayer's performance.